29 October 2010
If you've recently cruised down Landing Drive in Auckland Airport's business district, you might have noticed that the new Mercedes building is slowly taking shape.
Once finished, the 2,830 sqm warehouse will house Mercedes' spare parts business.
The company's New Zealand general manager of service and parts, David Blake says the purpose-built facility will not only meet the company's current and future requirements, but also allow it to increase its service level nationwide.
"For Mercedes-Benz this means we will have quicker access to freight, which means faster turnaround times for orders and ultimately quicker delivery times. This will only add to our already high standards and drive to take customer service to a new level."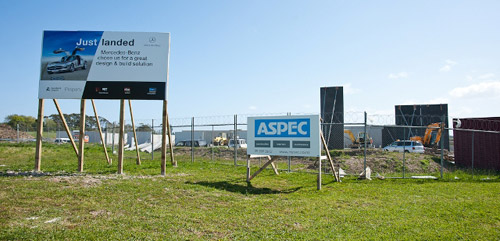 Ends