31 March 2010
The Manukau Harbour Crossing project is currently doing so well, it is due to be completed a full four months earlier than planned – we could be driving on the newly expanded crossing as early as November 2010!
The Manukau Harbour Crossing Project covers a stretch of SH20 between Walmsley Road and Queenstown Road, including the bridge over the Manukau Harbour.
When it is finished, the project will have created four lanes in each direction across the harbour, as well as widening the motorway by an extra lane in each direction from Queenstown Road to Walmsley Road in the South.
The completion of the crossing will mean faster and easier travel to and from Auckland Airport for all travellers, including those arriving here for the Rugby World Cup.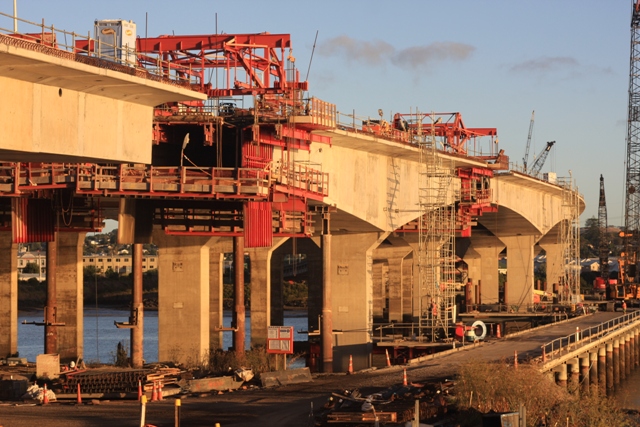 Photo courtesy of Manukau Harbour Crossing Alliance
Ends