19 July 2010
Check-in queues for flights to Australia are a thing of the past at Auckland Airport thanks to Air New Zealand's new self-service kiosks.
Passengers travelling across the ditch can now scan their passports at a kiosk, print bag tags, drop their luggage onto a conveyor belt, and get their boarding pass without the hassle of waiting.
Air New Zealand airport manager Greg Edmonds says more than 70% of people travelling to Australia use the kiosks each day. "They're simple to use, really fast and user friendly," he adds.
There are 18 new self-service kiosks in the economy check-in area, and six in the premium check-in area. The new check-in kiosks are similar to those introduced at Air New Zealand's domestic terminals in 2008, and are expected to half the time it takes to check in.
See them for yourself next time you head across the Tasman.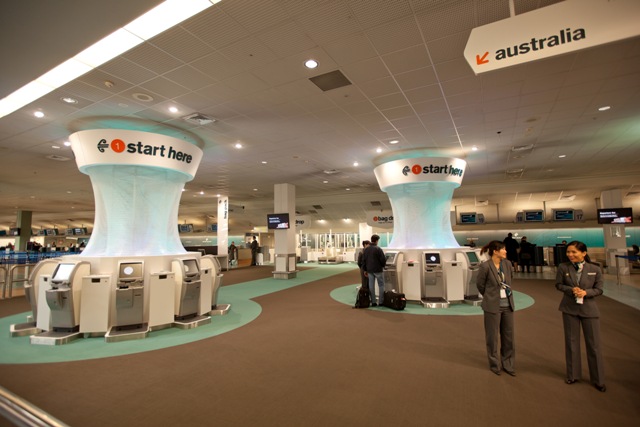 Ends