01 August 2010
The team at Jetstar has been a very busy bunch; announcing boosts to existing services and unveiling new direct routes out of Auckland.
The low cost carrier is expanding its trans-Tasman operations out of Auckland, with new direct A320 services to Melbourne and Cairns.
A daily Auckland-Melbourne service commences on 13 December 2010 and a new three times weekly Auckland-Cairns service commences from 12 April 2011.
Getting to Queenstown will be a breeze once Jetstar boosts its services later this year. The airline is significantly increasing its services to the popular holiday destination from December with twice weekly direct flights to Melbourne and the Gold Coast, and an increase in the number of flights between Queenstown and Auckland to 11 times a week from Decemeber 16.
In addition, Jetstar will be introducing more Auckland-Wellington frequencies, rising to 24 times weekly from 31 October 2010 and growing its total NZ domestic operations to 84 weekly return flights for the airline by year's end.
This is a significant boost for New Zealand tourism, providing greater connectivity and choices for travel within New Zealand, and between Auckland and Australia.
Auckland Airport Chief Executive Simon Moutter said, "These new Jetstar services fit extremely well with our strategy to drive more tourism into New Zealand through complementary destinations. We can certainly see the possibilities for growing inbound and outbound travel demand between Auckland, Queenstown and Melbourne, and similarly we see opportunities to grow traffic between Auckland, Cairns and Asia."
"These new services will also strengthen connectivity with other Jetstar services from further afield such as the recently announced Jetstar direct flights between Auckland and Singapore commencing in March 2011", said Simon, "and that is exactly the sort of connections we want to develop with airlines to build tourism growth."
The new Auckland-Cairns Jetstar service joins existing Air New Zealand and Pacific Blue services between the two destinations, providing a further boost to Tropical North Queensland tourism.
By the time these and all the other recently-announced new services to date come into effect in 2011, Jetstar will have over 100 return services on eight different routes, including four trans-Tasman and one long-haul international, connecting with Auckland each week.
In 2011, Jetstar's trans-Tasman network will expand to 10 routes including first-time international flights announced several weeks ago to New Zealand's adventure centre of Queenstown from Melbourne and the Gold Coast from December 2010.
Visit www.jetstar.com for details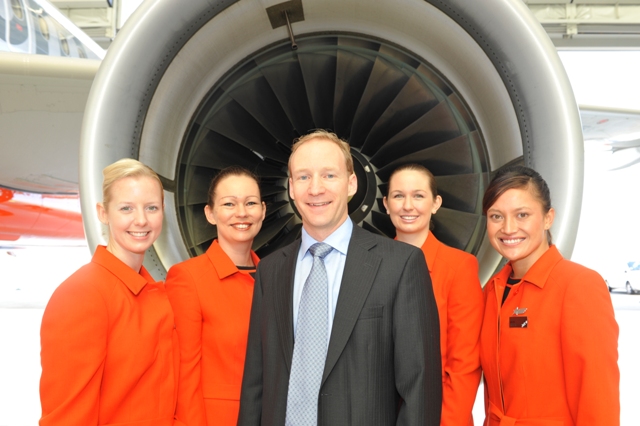 Ends