01 August 2010
Air traffic controllers did a fantastic job of ensuring the safety of travellers on a recent foggy winter's day.
The fog rolled in around midnight on 30 July, and kept workers busy all night guiding aircraft from the hangars to the international terminal and other parts of Auckland Airport as necessary.
Airfield controller Norma Clews thanked the brown night watch team and the green day shift for the professional manner in which they worked to keep things running smoothly during the foggy patch.
"Not many people understand what goes on behind the scenes when there is fog, so all credit to those in the apron operations tower," she says. "They are the eyes and ears for aircraft movement on the airfield and around the apron."
There are usually between 12 and 16 foggy days a year at Auckland Airport – with about 11 of those affecting arrival or delay of aircraft.
Auckland Airport is classed as having a Category 3b runway which means it is capable of landing jet aircraft in low-visibility conditions, including dense fog. The airport works with air traffic control and the airlines to continually monitor where the fog is located and the visibility on the airfield.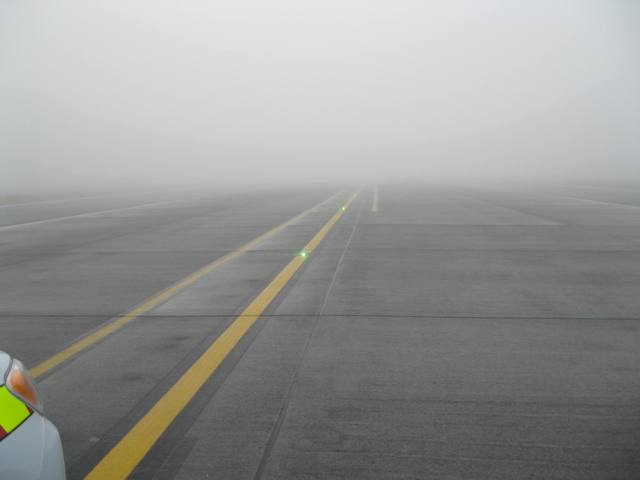 Ends