29 July 2010
The Auckland Airport Collection Point is the place for all those last minute traveller needs – and it has recently undergone a mini makeover.
Now located next to JR Duty Free, the new look Collection Point has striking amber signage that stands out amongst the bright lights of the bigger duty free operators.
Hashveen Prasad, the retail operations site manager international and domestic terminals, says the upgrade is a great improvement. "The fit-out with the wood panelling adds a touch of class to the site," he says. "It's warm and very inviting and we have had lots of positive comments."
Travellers can pick up pharmacy items, phone cards, buy postage stamps, hire a towel or even a hair dryer at the Collection Point. The Collection Point is also the place for picking up tax/duty free items which have been purchased off airport.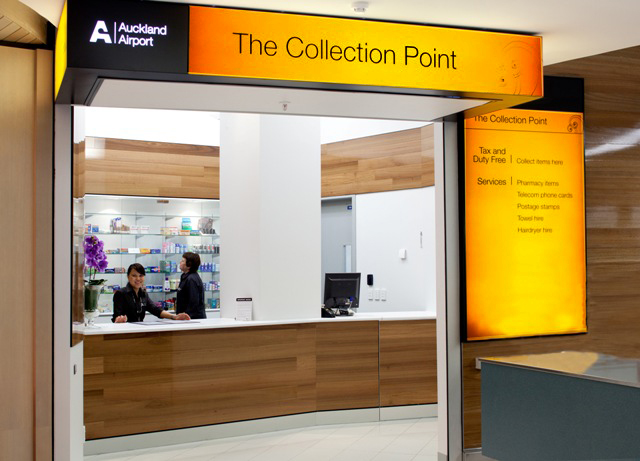 Ends