01 July 2010
New Zealand Customs was able to have a small celebration last month when about $6 million worth of methamphetamine (P) was found in the luggage of a tour group arriving at Auckland Airport.
More than 8kg of the drug was discovered hidden in sealed food and beverage containers when a group of seven Taiwanese travellers had their luggage searched.
New Zealand Customs comptroller Martyn Dunne says he is very pleased that an interception of this kind was made. "This was an example of an officer acting on her training and preventing a great deal of this heinous drug getting onto our streets," he says.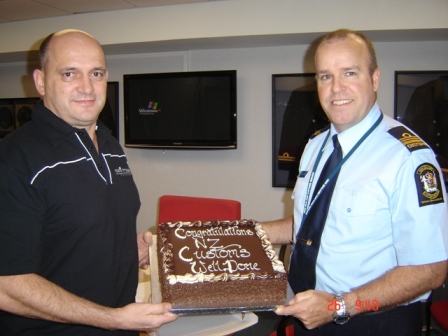 Ends