24 February 2010
One of the most exciting and unique aspects to the new airside shopping area in the international terminal is the large tree-like structure planned as the centrepiece for the entire space.
The tree will be a distinctive and iconic focal point, with a huge canvas canopy billowing out like the roof of a marquee and constantly changing in colour and appearance, with the help of some high tech lighting situated in the ceiling.
The tree will be surrounded by retail shops, as well as new food and beverage outlets, and will be part of an area where passengers can relax, unwind and reflect.
It is scheduled to be complete at the end of this year.
Artist impressions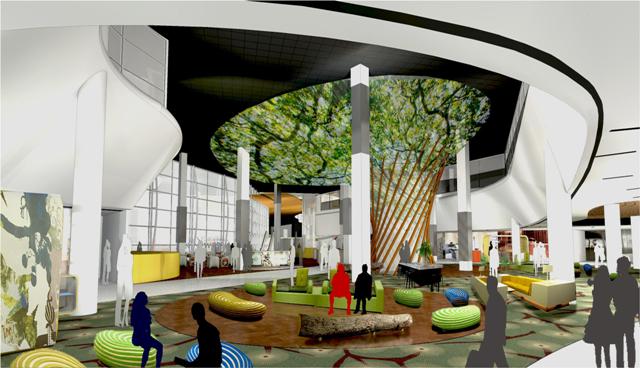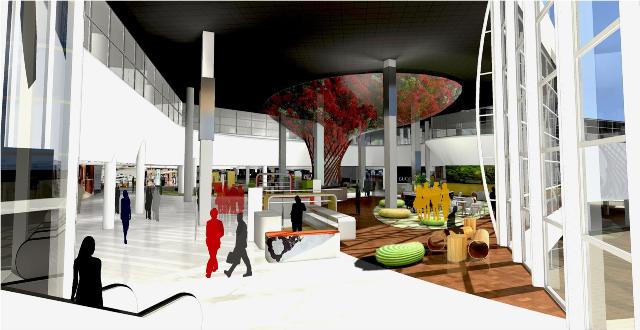 Ends