01 July 2010
If you love photography, and have some fantastic scenic snaps, your favourite photos could end up as part of a new exhibition in Auckland Airport's international departures area.
Auckland Airport and the New Zealand Herald are running a competition to find the best New Zealand photography to be part of a unique exhibition for the thousands of people who work and visit the international terminal every day.
The competition involves sending in your favourite scenic pictures of New Zealand, taken at any time of year, from any part of the country. From beach to mountain, from the forests to the farmland – your best picture could be a winner.
Along with having their image displayed at the terminal, the first prize winner will receive an Air New Zealand Boutique Mystery Break, which includes return domestic air travel, a rental car, two nights accommodation, a bottle of bubbly and a full cooked breakfast both mornings of your stay.
Second prize is a Sony Cyber-shot HX5 digital still camera, and third prize is a Sony Bloggie HD video camera.
Entries open 1 July and a gallery of entries will run daily on www.nzherald.co.nz during July, with the favourites being printed in New Zealand Herald over the same period.
Winners will be announced in the first week of August, and the exhibition of New Zealand photography will appear soon after at the airport.
View the entries so far and enter!
Go to www.nzherald.co.nz/beautiful-newzealand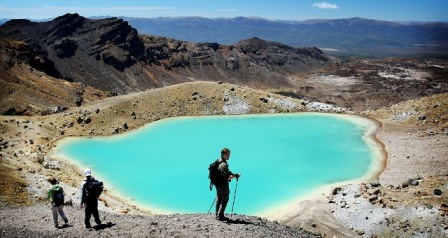 Copyright: Greg Bowker. NZ Herald
Ends