02 August 2010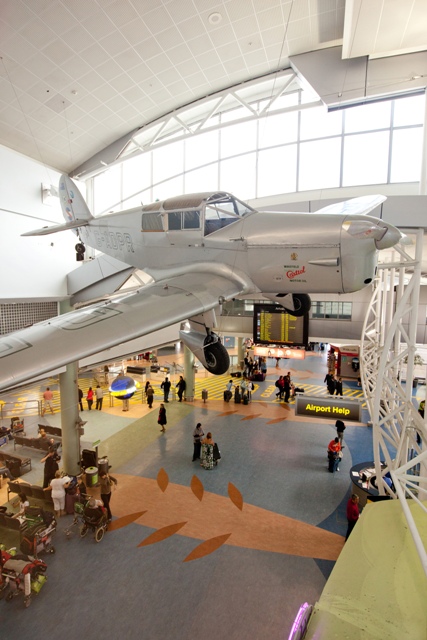 After two months in storage, the tiny plane that Jean Batten flew solo from England to New Zealand in 1936, is back on display for all to see.
The famous Percival Gull has been re-assembled and put up in a new home next to the escalators at arrivals in the international terminal.
The plane was taken down as part of the redevelopment of Auckland Airport's airside retail areas, and its new, more prominent, position will enable more visitors to Auckland Airport to see a little piece of our history on display.
Ends