24 March 2010
Auckland Airport is hosting six Royal Australian Air Force (RAAF) aircraft this week, as the newly purchased F/A 18F Super Hornets from No. 1 Squadron fly from the US to Brisbane via Auckland.
The five Super Hornets are accompanied by a C17 military transport aircraft, and can be viewed by the public from the viewing deck in the international terminal.
The Super Hornets arrived last night and are due to leave Friday morning (26 March) for Australia.
According to the RAAF, the Super Hornets represent a major leap in Air Force capability, and are Australia's first new air combat aircraft in 25 years.
Overall, the RAAF is acquiring 24 Super Hornets – this group of five will be the first of those aircraft to arrive in Australia.
View video footage of the aircraft landing at youtube - http://www.youtube.com/watch?v=UfZPj3Mf-Bs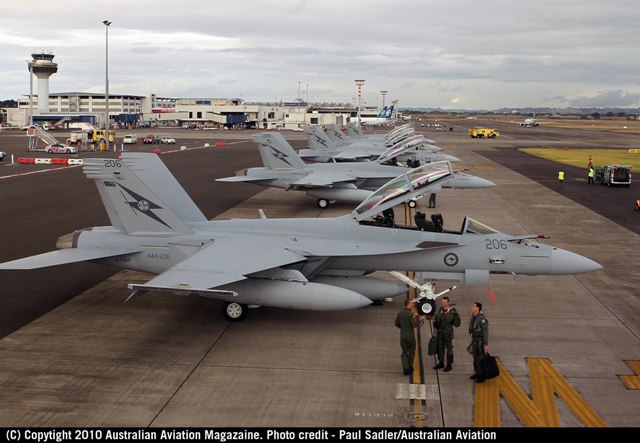 Ends