29 October 2010
Auckland Airport's annual general meeting took place at the TelstraClear Pacific Events Centre on 28 October. Over 300 shareholders attended the meeting with lively discussion from the floor. Three shareholders commented on the outstanding customer service received at Auckland Airport, a compliment to all those who work at the airport and a reinforcement of its status as one of the top 10 airports in the world.
Newcomer Brett Godfrey, who has had a 20-year career in aviation, was elected to the board of directors. Lloyd Morrison and Joan Withers were re-elected as company directors while Chairman Anthony Frankham took the opportunity to stand down.
Joan Withers has been appointed the new Chair of the Board. Joan paid a special tribute to Tony's 16 years on the board and read a special acknowledgement from Prime Minister and Minister Tourism Rt Hon John Key.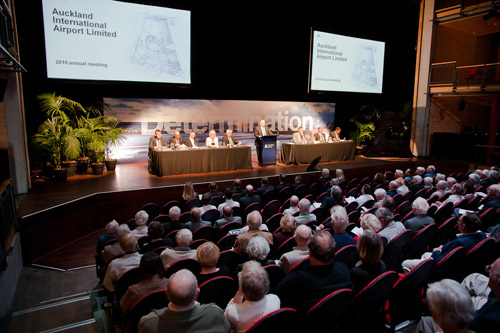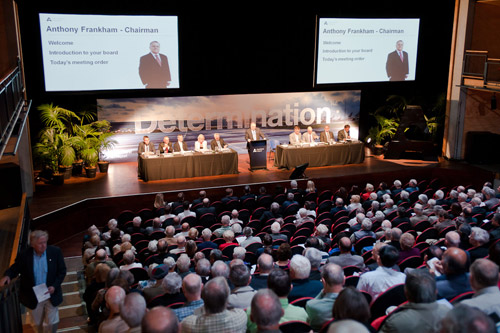 Ends