03 July 2010
Auckland has been ranked the fourth best city in the world to live in for the second year running, according to a leading survey.
More than 200 cities participated in the Mercer 2010 Quality of Life survey, which ranked Auckland fourth equal with Vancouver, Canada. The Austrian city of Venice came first with Switzerland's Zurich and Geneva ranked second and third.
The main purpose of the survey is to help governments and multi-national companies place employees on international assignments and to compensate them fairly while they're there.
Auckland was placed ahead of Sydney (10th), Wellington (12th), Melbourne (18th) and Perth (21st), and was ranked as the top city in the Asia Pacific region.
Six additional cities were included in the survey this year compared to 215 last year. Canberra was one of the newcomers and ranked at 26. Baghdad, ranking 221, remains at the bottom of the list.
This ranking sits well with Auckland Airport's position as the ninth best airport in the world and the number one airport in the Asia Pacific, according to the 2010 Skytrax World Airport Awards.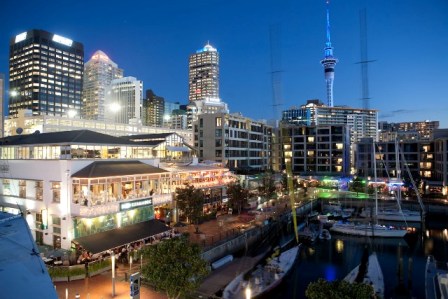 © Tourism Auckland
Ends