26 November 2010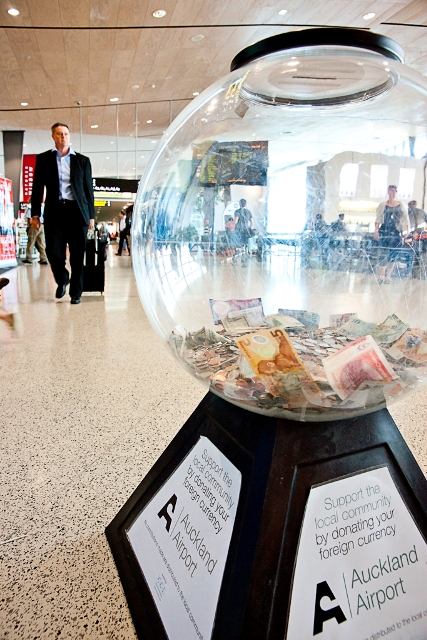 Twelve deserving charities are about to benefit from a big dose of Christmas cheer in the coming weeks as the airport gives away $120,000 to good causes.
The airport's 12 days of Christmas promotion kicks off on 13 December when the first of the recipients receives a slice of the money – donated by the 13 million people who went through the airport's terminals this year.
The donations will continue daily until Christmas Eve.
This is the third year the airport has entered into the Christmas spirit with the promotion that has sponsored initiatives ranging from a van to transport hospice patients to new horses for disabled children.
This year they received over 400 applications from charities hoping to be a part of the promotion.
The $120,000 was collected in globe-shaped donation boxes scattered throughout the departure area that encourages travellers to give away any remaining New Zealand currency before they leave the country.
Ends