Our approach
Auckland Airport is a key part of the local community. The airport brings together a large number of different organisations and businesses. Our goal is to ensure we create a positive, attractive and sustainable place to live and work together. This is something we strive for with all of our suppliers and business partners.
We work to ensure our suppliers and partners keep the interests of the community and environment in mind while doing business. While our supply chain is currently focused predominately on service we understand that this will change as the airport develops, and especially during periods of infrastructure construction.
Our suppliers and business partners will play an increasingly significant role in achieving the airport's long term sustainability aims and therefore must be fully engaged in our sustainability programme. This is done in partnership where we work to ensure the economic, environmental and social benefits are maximised for all stakeholders.
Current examples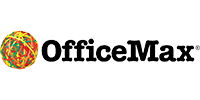 OfficeMax, one of Auckland Airport's procurement suppliers, recognise that ethical business, social and environmental practices are just as important as providing the right price, product and service to their customers. As an industry-leading provider, they are aware of the responsibility they have to lead in the conservation, protection and enhancement of the environment. OfficeMax focuses on providing cost reductions and improved supply chain efficiencies for Auckland Airport as well as working with us to select the right products to meet the needs of our users and also reduce environmental impacts.

Siemens has provided technology to the Airport, for many years, which include plant and equipment for heating and cooling in the terminals and other buildings within the business district. The controls play a crucial role in reducing energy consumption whilst providing the correct building comfort levels for our tenants and passengers.
Siemens also sits on the company's resource efficiency group and provides energy efficiency expertise that has resulted in significant energy savings across the business.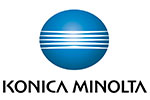 We are currently working with Konica Minolta to deliver substantial efficiencies to our office operations that have both environmental and economic benefits. This has included new multifunctional print devices which have reduced costs as well and environmental impacts. The new devices provide precise monitoring utilisation patterns and printing volumes reducing print and paper wastage by up to 20 per cent and increased business efficiencies. Through a partnership with TRC (Toner Recycling Corp) Konica Minolta also collects, recycles and disposes empty cartridges and waste toner units.
Sustainable Design
The development of the airport of the future has to be sustainable.
We have developed specific design standards for the airport that ensures sustainability is part of the thinking across all disciplines, such as architecture and engineering, involved in developing the airport.