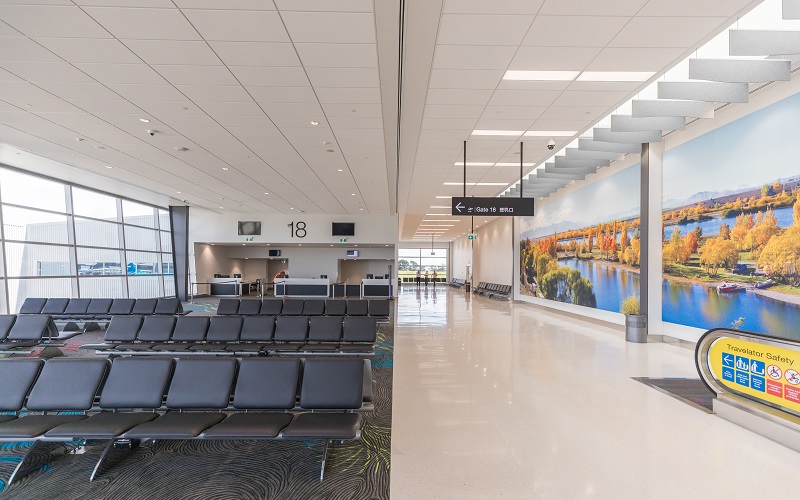 Auckland Airport has reached a key construction milestone with the formal completion of the international terminal's Pier B extension.

The 190-metre, 12,240 square metre extension effectively doubles the capacity of Pier B by providing two additional gate lounges and four airbridges enabling it to accommodate four A380 aircraft or eight smaller aircraft at the same time.
The Pier B extension is a modern and open space that will leave travellers with a strong final impression of Auckland Airport and New Zealand. Auckland Airport opened Gate 17 late 2017 in time for our summer peak, well in advance of the projected timeline for completion, and Gate 18 has been fully operational since February 2018. Following the introduction of the new gates 17 and 18, bussing of passengers on international flights has dropped from 10% in April 2017 to 3% in April 2018.

Gate 15 and 16 were also refurbished as part of the extension work with new carpet and lounge seating that incorporate USB and power outlets for passengers and airline staff.

Striking New Zealand landscape artwork and sculptured godwits created by Weta Workshop welcome guests to this area of the international terminal which has also been fitted out with a new retail store and food and beverage outlet.
In June 2018, the Pier B extension project was recognised through an Excellence Award in the Tourism and Leisure Property category at this year's Property Industry Awards.