03 June 2013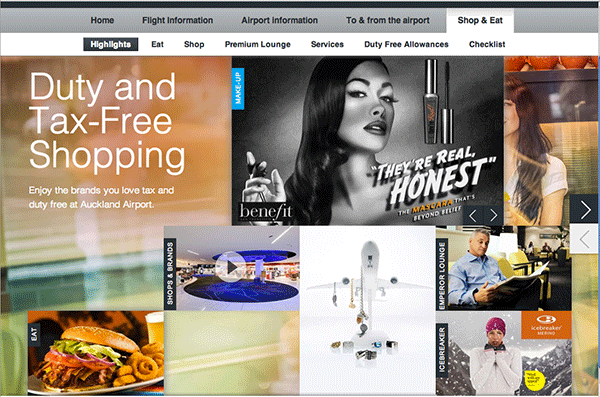 The new-look www.aucklandairport.co.nz launched last month and the changes are more than cosmetic.
The airport's online manager Ajay Dutta says the new website has been created with customer needs in mind. "We know, for instance, that the majority of people who visit our website are looking for arrivals and departures information, so we've made that easier to find."
The Shop/Eat part of the website has had significant changes. Auckland Airport's vision was to raise awareness of the airport as a premier shopping destination, so the new website prominently displays some of the fantastic brands and artists on offer, including Karen Walker, M.A.C, Benefit, Ecoya and Dick Frizzell. The retailers are centre stage, showcasing the great tax and duty free shopping available. The website also allows customers to contact retailers directly with product queries or advance orders.
The checklist function is particularly exciting. Visitors can create a list of the important information, shops and places to eat at Auckland Airport, which they can then email to themselves or their friends.
"Research was telling us that customers are not fully aware of what the airport offers. The website was able to solve this visually in a dynamic engaging way," Ajay says. "It's a fun platform that takes more than just a look at the extensive range of offering we have in international departures."