03 February 2012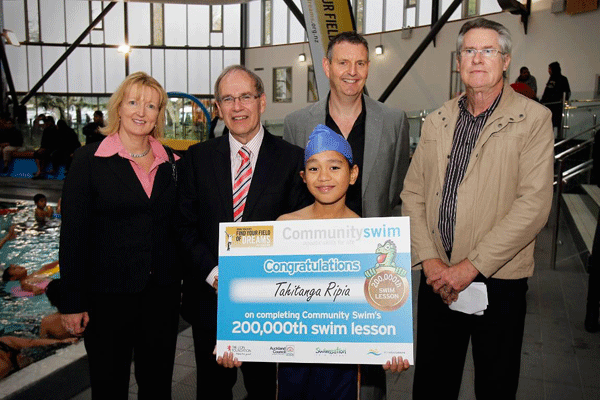 Manukau kids have been getting a sporting chance for the past three years through the groundbreaking charity John Walker Find your Field of Dreams Foundation.
The foundation uses sports and physical play to encourage children to get off the couch and into active, healthy lifestyles and delivers six programmes with community partners Manukau Leisure Services, Counties Manukau Sport, College Sport and Athletics New Zealand.
As a result, 14,000 children have attended free swimming lessons in 2011 alone, pupils at 21 primary schools have benefited from coaching in basketball, football, hockey and cricket, and teacher coaches at 10 secondary schools have been upskilling.
And the foundation is about to add a mobile swimming pool to its swimming programme for 2012 after receiving $10,000 from Auckland Airport as part of the 12 Days of Christmas initiative.
Children who usually shy away from organised sports teams have taken part in free sport activities in local parks, leading to 16,000 park visits by children throughout Manukau.
Chairman and Auckland Councillor John Walker says by fostering positive attitudes, goal setting and offering the chance to succeed, Find Your Field of Dreams Foundation aims to help young people develop constructive lives.