03 August 2011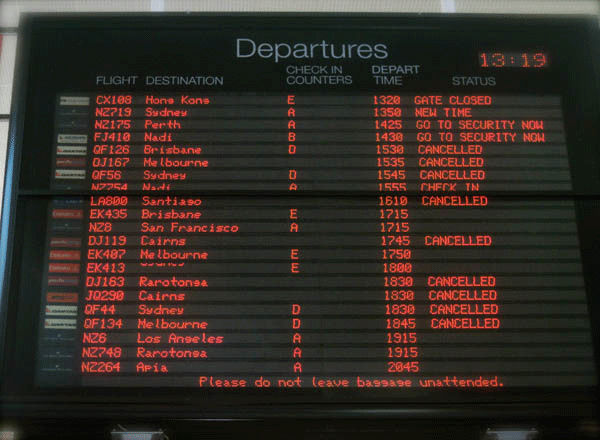 When a volcanic eruption half a world away disrupted hundreds of flights in New Zealand and Australia, Auckland Airport found itself providing support to airlines and to stranded passengers
The disruptions continued for two weeks, but just as things were getting back to normal, the cloud returned for another week of delays.
In most cases affected passengers were able to rebook with another airline, or were accommodated by their airline or family and friends. But in some cases passengers had no option and Auckland Airport helped out where they could in terms of providing support and advice.
The newly opened Novotel Auckland Airport provided a particularly handy solution for many affected passengers.
Auckland Airport staff did a fantastic job in keeping the airport running smoothly during a very challenging time.