03 May 2010
If you like to admire Jean Batten's plane where it normally flies above the duty free stores at Auckland Airport – don't be shocked to find it gone later this week.
The Percival Gull G-ADPR in which Batten made the first ever solo trip from England to New Zealand in 1936 will be moved to storage while design and structural calculations are being finalised.
The removal process will take place over three nights from today, and is being monitored by a specialist aviation restorer, the same person who normally cleans Batten's plane. It will be carefully dismantled and placed in storage for two months.
When the lightweight 400kg plane returns to the airport it will take up a new position next to the escalators at arrivals in the international terminal.
This means that people arriving into Auckland, as well as those enjoying a meal at the foodcourt, will be able to view the famous tiny plane that carried our world-record breaking aviatrix.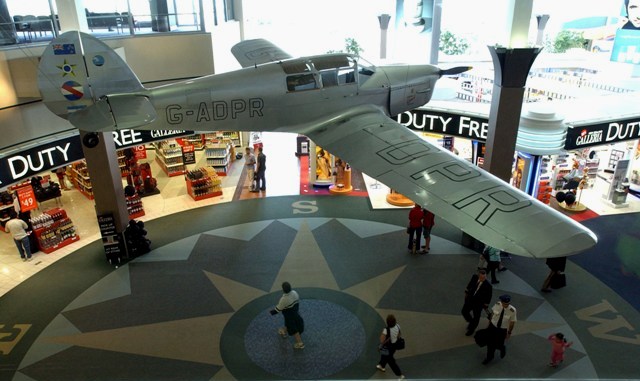 Ends