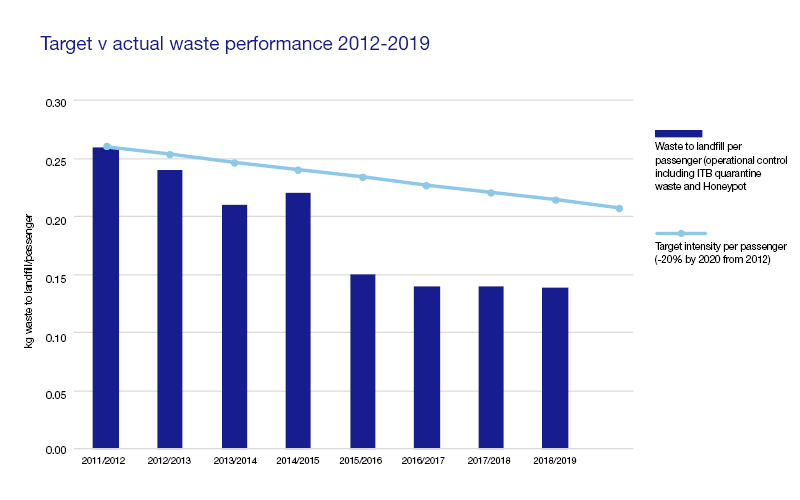 We are working hard to minimise the amount of waste the airport community sends to landfill and to manage biosecurity risks appropriately. Reducing the waste we generate decreases the amount of the methane gas we create and our impact on global warming. It also reduces our operating costs.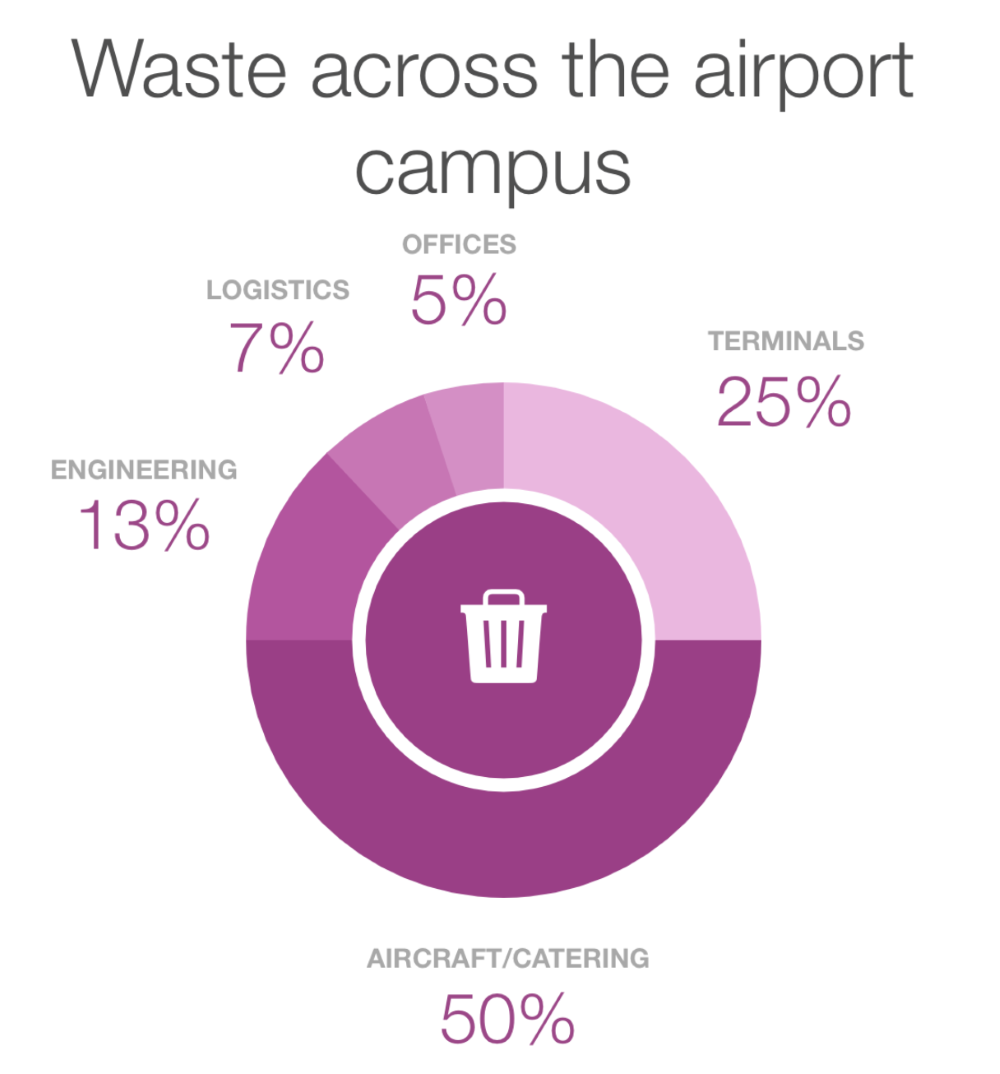 Our waste management plan
We launched our waste minimisation plan in 2013, with a target of reducing waste per passenger by 20 per cent by 2020. We achieved this target in 2015, well ahead of schedule, thanks to initiatives like the ones below.
View our waste minimisation plan
Managing waste in our terminals and offices
We work with our supply chain partner, OCS, to segregate all waste in our terminals and offices, and we recycle an increasing proportion of this waste (currently 42%). Our recycling efforts include recycling compostable food waste in our international terminal and management office.
Retailers and food and beverage outlets account for most of the waste the airport community generates. However, knowing that the travelling public want to play their part too, we have installed easy-to-use recycling facilities in prominent places in both our terminals.
Managing aircraft cabin waste
With our airline partners, the Ministry for Primary Industries and ground handling agents, we have set up our transitional waste facility to manage aircraft cabin waste. We are currently recycling 50% of this waste and making plans to expand this facility.
Managing waste across our business park
We work with tenants across our business park to recycle organic waste, bottles, cans and jars, paper, card and toner cartridges. We are aiming to reduce waste sent to landfill from all multi-tenanted locations by over 60%.
Managing e-waste
When we replace computers, we send old equipment back to suppliers and recycle the cardboard packaging. If we generate electronic waste we dispose of it through a specialist contractor who recovers and recycles the parts.
Managing quarantine waste

Quarantine waste is waste generated airside (the area past immigration and customs) that requires special treatment due to biosecurity risks. At the airport there is a specialist waste collection services provider, Interwaste, which has the ability to steam sterilise waste. Its facility is regularly audited to ensure it meets MPI's requirements. It is used by all airport stakeholders and provides waste sterilisation
Public place recycling
Most of the recycling at Auckland Airport takes place behind the scenes but it is important for the Airport to involve the travelling public and meet their expectations around waste recovery and recycling. In light of this, public space recycling has been reviewed and improvements will be introduced including recycling facilities that will be installed in prominent and accessible locations in both the international and domestic terminals.

e-waste
When computers are refreshed, the old equipment is sent back to the suppliers, who also take back all the packaging the new equipment comes in while we recycle the cardboard boxes. If electronic waste is generated it is disposed of through a specialist contractor who recovers and recycles the components.