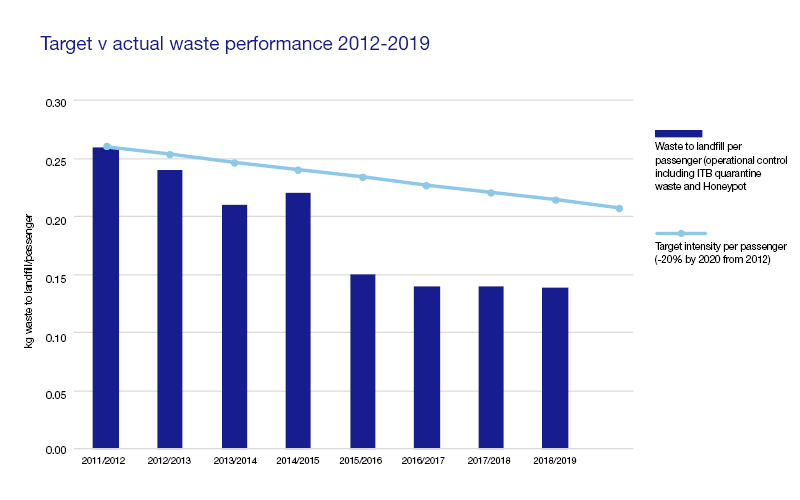 Reducing emissions from waste sent to landfill
Putting waste into landfill creates methane which is a greenhouse gas and contributes to global warming. By minimising waste production and maximising the amount of waste we recover and recycle we can reduce our climate change impacts.
2013 saw the launch of a new waste minimisation plan (see document downloads) that will help us work towards our target of reducing waste per passenger by 20 per cent by 2020. Working with our supply chain partner, OCS, we have introduced food waste recycling from the international terminal for the first time this year.
The terminal waste minimisation model has also been introduced in our new head office building and we are now on track to reduce waste to landfill from there by around 70 per cent!
Waste minimisation is good for the environment, reduces costs and can increase staff morale as they are all able to do their bit whilst at work.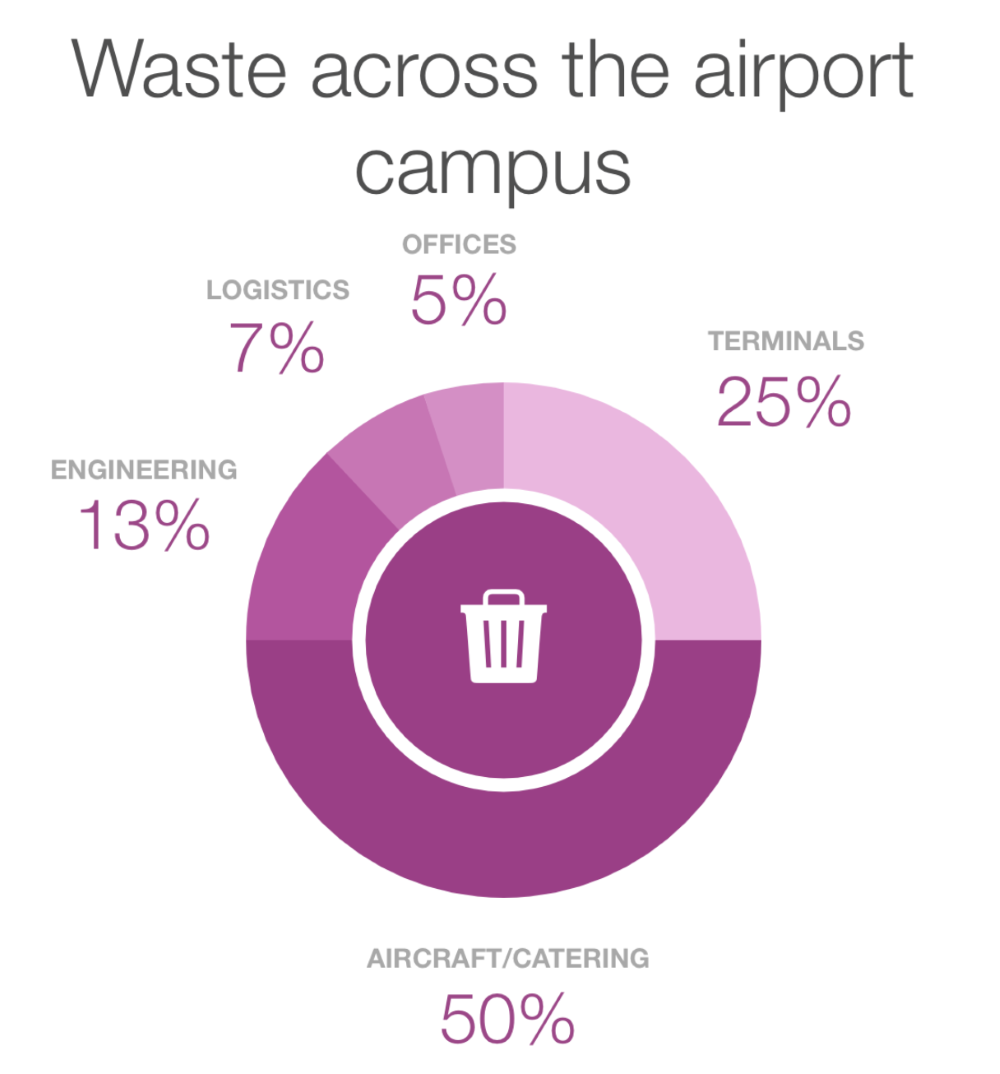 Terminals
In July 2013 Auckland Airport launched a new waste minimisation plan designed to help achieve an ambitious target of reducing waste to landfill by 20% by 2020, on a per passenger basis.
It was the culmination of four years of work between the airport and its supply chain partner OCS. The changes being implemented now include better waste segregation, more efficient waste collection and transportation, increased recovery and recycling and, for the first time at Auckland Airport, the composting of food waste.
The whole process has had the full support of the Ministry for Primary Industry (MPI) which ensures the operations meet strict biosecurity requirements.
From a 2012 base line recycling rate of 18%, there are high hopes the 20% target can be achieved and exceeded ahead of the 2020 target.
Aircraft
Working closely with our airline partners, Ministry of Primary Industries and ground handling agents we established an aircraft cabin waste recycling facility in 2015. The facility enable the sorting of cabin waste which identifies the quarantine waste items. These can be segregated and then sent for sterilisation.

The remaining items can then be recovered and recycled. To date over half the waste entering the facility has been recovered. A specific case study is available at the bottom of the page.
Offices
The waste minimisation programme is now being rolled out across multi-tenanted offices within the business district to include organic waste, bottles, cans and jars, paper, card and toner cartridges. This has the potential to reduce waste to landfill from office locations by over 70%.

Quarantine waste

Quarantine waste is waste generated airside (the area past immigration and customs) that requires special treatment due to biosecurity risks. At the airport there is a specialist waste collection services provider, Interwaste, which has the ability to steam sterilise waste. Its facility is regularly audited to ensure it meets MPI's requirements. It is used by all airport stakeholders and provides waste sterilisation
Public place recycling
Most of the recycling at Auckland Airport takes place behind the scenes but it is important for the Airport to involve the travelling public and meet their expectations around waste recovery and recycling. In light of this, public space recycling has been reviewed and improvements will be introduced including recycling facilities that will be installed in prominent and accessible locations in both the international and domestic terminals.

e-waste
When computers are refreshed, the old equipment is sent back to the suppliers, who also take back all the packaging the new equipment comes in while we recycle the cardboard boxes. If electronic waste is generated it is disposed of through a specialist contractor who recovers and recycles the components.