To celebrate our 50th birthday, Auckland Airport is offering $150,000 to fund a scholarship programme which supports the professional development of principals and teachers working in local South Auckland primary, intermediate and secondary schools.
The scholarship programme will help fund full-time or part-time tertiary study and mentoring/coaching for top performing teachers.
Schools and organisations covered by the scholarship programme
The scholarships are available to principals and teachers working in these South Auckland primary, intermediate and secondary schools. It is also available to teachers working for the Counties Manukau Life Education Trust which offers education programmes in most of the primary and intermediate schools below.
Primary

Al Madinah School
Chapel Downs Primary
East Tamaki School
Flatbush Primary School
Holy Cross Catholic School
Mangere Central School
Papatoetoe Central Primary School
Papatoetoe East Primary School

Papatoetoe West Primary School
Papatoetoe South Primary School
Puhinui School
Redoubt North School
Rongomai Primary
South Auckland Seventh Day Adventist School
Yendarra School

Intermediate

Ferguson Intermediate School
Kedgley Intermediate School

Secondary

Aorere College
Kia Aroha College
Papatoetoe High School
Tangaroa College
Zayed College for Girls
Who may apply for the scholarships
We welcome applications from fully registered teachers who work for a school listed above or for the Counties Manukau Life Education Trust, and who have at least two years' full-time teaching experience. You may be:
a senior leader (e.g. principal, associate principal, deputy principal, assistant principal);
middle management (e.g. a head of department or dean); or
a classroom teacher.
You must be a member of the school's or Life Education Trust's permanent staff and intending to continue working in the teaching profession in South Auckland for at least the next two years. You may be working full-time or part-time.
You may apply for scholarship funding once only.
What we are looking for from successful applicants
We are looking to fund professional development activities, including leadership development, that clearly benefit local students.
If you are a teacher who is applying, you must provide a cover letter from your principal (or the General Manager of Counties Manukau Life Education Trust) confirming that:
the professional development will benefit students at your school/the schools you teach at;
you are a suitable candidate for the professional development; and
your principal (or General Manager in the case of the Counties Manukau Life Education Trust) approves your application for scholarship funding.
If you are a principal who is applying, you must provide a letter from the chair of your Board of Trustees covering these points.
Nature of the study
Your study may be:
part of or all of an established programme of tertiary study or research through a university, wānanga, polytechnic, industry training organisation or private sector training provider; or
relevant mentoring/coaching with an established educational consultancy/practitioner.
You will need to explain in your application how the study will benefit your students.
We will fund individual development activities only (not group activities).
Timing of the study
The study:
must start in 2016, 2017 or 2018
may be part-time or full-time
must be new study (i.e. not underway at the time you apply)
may not be being fully funded by a third party (e.g. your school, the Life Education Trust or another scholarship). We will, however, consider 'topping up' funding from third parties, if this is appropriate.
What the scholarships cover
We will fund the costs (in full or in part) of your professional development study. These costs include:
your tuition and course fees;
fees for a formal mentoring/coaching programme; and
course materials and equipment associated with your study (e.g. text books, scientific equipment, safety equipment, art canvases). Please note the exceptions below.
We are unable to fund:
travel to and from your professional development activities;
computer hardware or software (e.g. a laptop and software programmes);
conferences; or
sporting activities or equipment.
Funding your study
If we grant you a scholarship, we will agree in writing the amount of funding we will give you. We will then ask you (or your school) to invoice us for that sum, and will pay on that invoice. We may also ask you to provide supporting documentation (e.g. an invoice from a training provider showing that you have enrolled in your course).
Value of the scholarships
The total scholarship fund is $150,000.
We anticipate that most scholarships awarded will be between $2,000 and $5,000. The maximum scholarship we will award will be $10,000. There will be no minimum amount for each scholarship.
You may apply for funding to cover all or part of the costs of your study. We may pay the full amount of funding applied for, or part of that funding.
If we do not receive sufficient applications or the applications do not reach the standard we are looking for, we may award less than the total $150,000.
How we will choose our scholarship winners
Auckland Airport staff will assess the applications and choose the winners. Our decision will be final. We will not enter into any correspondence or discussion on the matter.
Closing date for applications
Applications have closed as of 5pm on Tuesday 31 May 2016. We will notify successful applicants by Thursday 30 June 2016.
If you are successful in gaining scholarship funding
We expect you to:
attend a short event where we will acknowledge your success (and that of other scholarship recipients) and present you with your funding;
apply the funds to the professional development activities you have indicated you wish to pursue;
complete your study successfully with an average grade of at least B+ (if applicable);
send us a brief letter explaining what you have learned and how your students are benefitting.
More information about the scholarships and application process
Kate Thompson
Communications and Community Relations Manager, Auckland Airport
09 255 9061
021 385 446
kate.thompson@aucklandairport.co.nz
We look forward to hearing from you and to helping some of South Auckland's best teachers continue to build their skills and experience.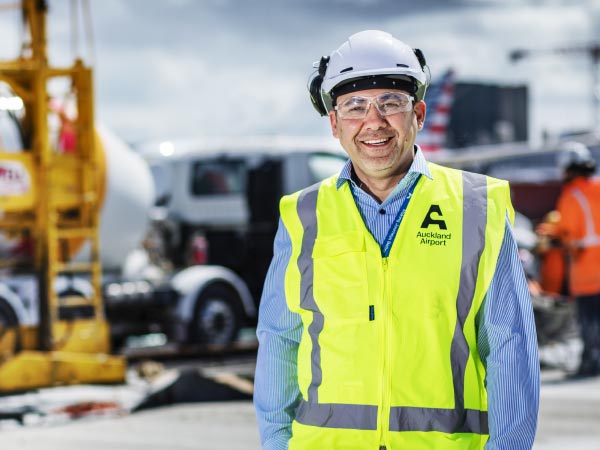 Interim Report
View Auckland Airport's Interim Report for the financial year to 31 December 2016
---
Find out more