02 June 2011
The Tourism Rendevous New Zealand (TRENZ) conference took place in Queenstown at the end of May – and Auckland Airport was there to make the most of the many opportunities.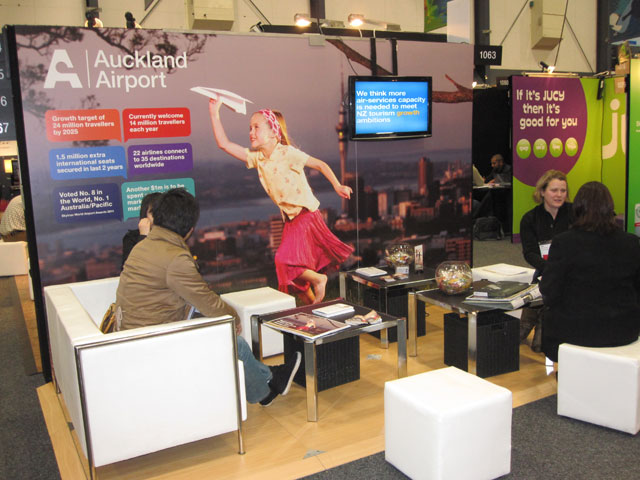 The conference is the biggest international trade event on the New Zealand tourism industry calendar, bringing together hundreds of local and international tourism industry representatives to mix and mingle and make deals for travellers around the world.
For three days, it's all business: the international representatives negotiate travel packages tailored to their own markets, while the local delegates use the opportunity to network and strengthen relationships.
"It's a bit like speed-dating," says Auckland Airport's GM of Route Development Glenn Wedlock. "We meet with a buyer every 15 minutes to discuss partnership opportunities and share examples of recent investments we have made in their markets".
He adds that the event is a great way for Auckland Airport to actively show it is serious about helping to grow New Zealand's tourism industry.
With this in mind, this year Auckland Airport announced at TRENZ that it will again give $1 million to wholesale tourism companies around the world to help fund marketing campaigns that encourage people to visit New Zealand.
Queenstown was on its best behaviour for the event with beautiful blue skies and locals warmly welcoming the 1000 delegates with true Southern hospitality.