29 March 2011
Book lovers can now sit back and relax in the new Bookmarque store while they wait for their international flight.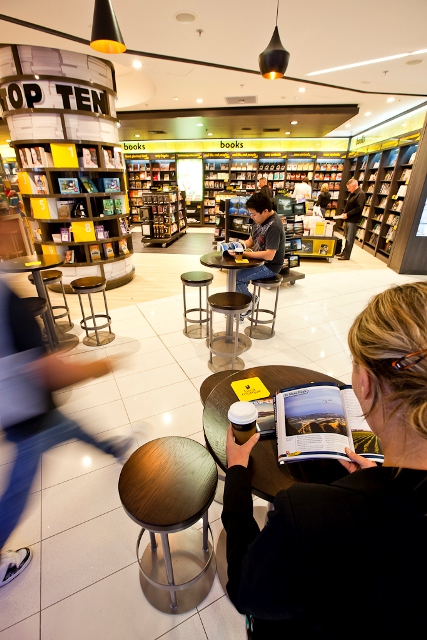 Not just a place to buy the latest bestseller or browse through a magazine, Bookmarque also offers the very best coffee with the first-class AllPress brand, and provides a coffee loyalty programme for frequent travellers.
Bookmarque brings together a marvellous range of New Zealand's favourite snack brands such as Foxton Fizz, Proper Crisps, Molly Woppy, Antipodes and Kokako.
With this vast assortment of options, a premium selection of beers and Mills Reef wines by the glass, Bookmarque invites you to come in, sit down, relax, browse and enjoy.