01 October 2010
The airport's chief operations officer, Tony Gollin, took a step back in time when he was sent to school for a day last month.
Tony was one of 80 business leaders who took part in the Manukau City's Education Trust (COMET) Principal for a Day programme.
Tony spent the day at Waterlea School in Mangere Bridge where he visited classrooms, talked to teachers and spoke to children about what he does at the airport.
"It was a bit like stepping back in time," he says.
The school's permanent head Margaret Palmer says Tony deserved a gold star for his efforts.
She says the children loved hearing about his role at the airport.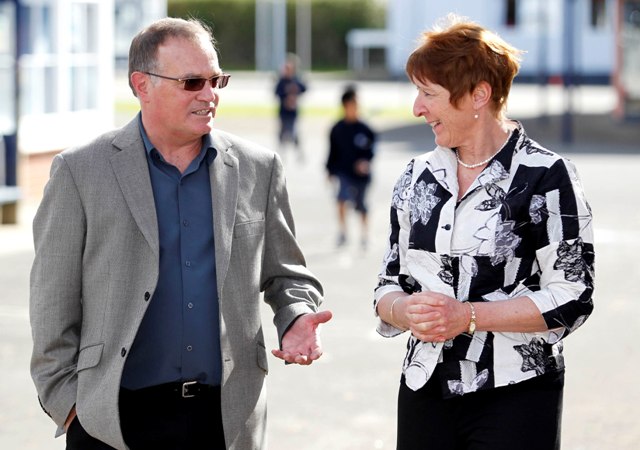 Photo courtesy of Manukau Courier