27 April 2010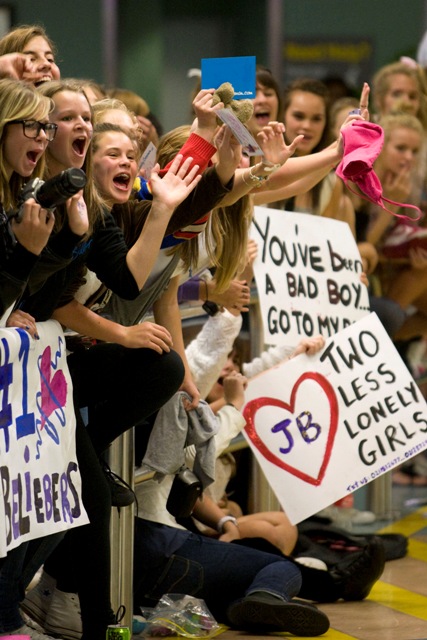 Teen sensation Justin Bieber was ushered through the airport late tonight.
He was going to get a good Kiwi welcome, but the hysteria that greeted him in Sydney prompted security to tone down his arrival to avoid a similar reception in Auckland.
Despite this, between 500 and 1,000 breathless teenage girls scrambled to get a glimpse of the 16-year-old Canadian singer. Seven of the Airport police staff were on crowd control duty as Bieber was ushered through a side door and into a waiting car by his two bodyguards. Oh the excitement!
Photo courtesy of NZPA
Ends