29 September 2010
Milan, Paris, Auckland Airport...
You got it. A throng of personalities and members of the public lined a special catwalk in the international terminal recently to see the airport's very own celebration of haute couture.
The Designer Selection Show on September 27 featured three outfits from each of the 50 designers who attended New Zealand Fashion Week.
More than 20 models took part in the free 40-minute event, which was kindly organised by JR Duty Free.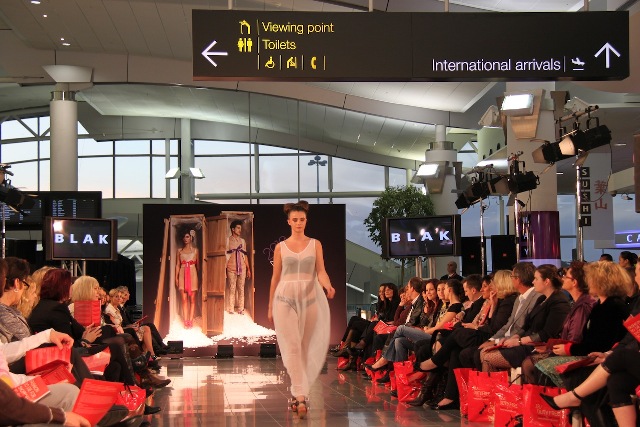 Photo courtesy of JR Duty Free
Ends