Building a stronger future for New Zealand through global connectivity:
Growing our travel markets with insights, innovation and leading edge strategies.
Programme
9.15am

Registration

Morning tea served



10.00am


Welcome

Ali Mau

10.15am

Auckland Airport's Future Vision

Investment in infrastructure to meet future demand
Key growth markets, maximising the return to New Zealand from visitor growth

Adrian Littlewood
Auckland Airport
Chief Executive
10.35am

Growing Markets: What's Coming?

Aeronautical Commercial's strategy
Route development
Underserved markets
Opportunities

Scott Tasker
Auckland Airport
GM (Acting) Aeronautical Commercial
11.05am

Panel Discussion - Growth and New Markets

Curated discussion and questions from the floor

Innovation and adaptation in the travel business to attract and cater for new markets and travellers

Mario Santander
American Airlines
Country Manager New Zealand

Lisa Li
China Travel Services
Managing Director

Darren Wright
Flight Centre Travel Group
General Manager Product, Advertising, Customer Experience and Sales

11.55pm

Opportunities and Challenges for the New Zealand Tourism Sector

New Zealand's ability to grow and prosper through increased global connectivity and bringing the world to New Zealand
Masters Games - insights on impact on Auckland and New Zealand economy
Tourism 2025, how New Zealand is tracking?



Martin Snedden
12.30pm
Lunch Served





1.10pm

Voxpop Video

Tourists sharing their thoughts on their experiences while travelling through New Zealand upon their departure from Auckland Airport

Air New Zealand Flights Prize Draw




1.15pm

Global Advancements in Digital Payments and the Influence on Traveller Spend Habits

Visa's annual inbound tourism spend report

How innovation in payments is driving cross border commerce


Marty Kerr
Visa
Country Manager, New Zealand & South Pacific

2.00pm

Building New Markets – India

Outcomes and insights of the India market research commissioned by Auckland Airport

Louise Beard
Forward HQ
2.30pm

Panel Discussion - The Digitally Connected Traveller

Curated discussion and questions from the floor

How do we communicate to the digital traveller?
Insights into early adopters and their approach

Jo Allison
Tourism Holdings Ltd
Chief Operating Officer


Ryan Sanders
Haka Tours
Founder


Steve Roberts
Adventure Playground Rotorua
Founder

Delaney Collings
PHD Media
Digital Director

3.30pm

Auckland Airport Tourism Development Grants

Video Montage of Previous Winners



Ali Mau
3.35pm

Case studies

Ngati Whatua Orakei
NZ Winegrowers

Jamie Cook
Ngati Whatua Orakei
Business Development Tourism and Events

Chris Yorke
NZ Winegrowers
Global Marketing Director

3.40pm

Auckland Airport Tourism Development Grants 2017

Mark Frood
Auckland Airport
International Market Development Manager

3.45pm

Programme Wrap up and Summary

Ali Mau
4.00pm

Programme Concludes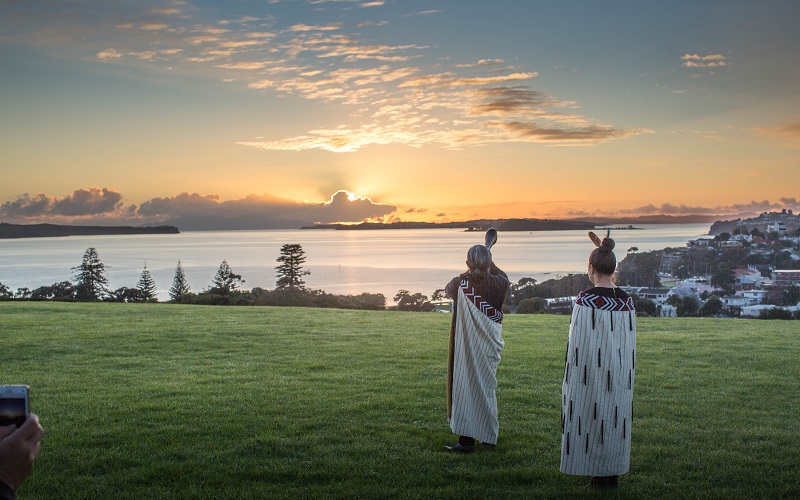 Tourism Development Grants
New Zealand operators offering outstanding seasonal and country wide travel experiences support tourism and airline sustainability.
---
Find out more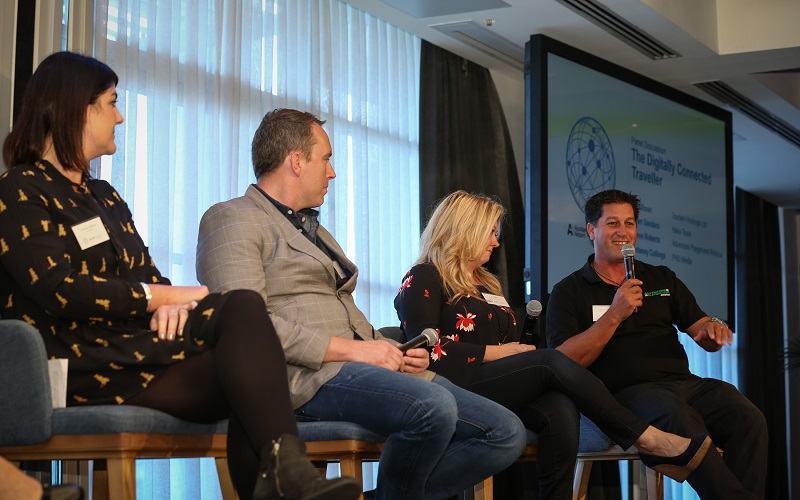 Presentations, videos and photos
Presentations, videos and photos from Travel Summit 2017
---
Find out more