We actively conserve water. Reducing water use across the airport precinct helps Auckland Council manage its water infrastructure, reduces the wastewater we generate and decreases our operating costs.
Our water management plan
We launched our water minimisation plan in 2013, with a target of reducing water used per passenger by 20 per cent by 2020. We updated this plan in 2016.
View our water management plan
Despite our efforts to manage water consumption we are behind target. However, water use per passenger is falling, thanks to the water saving initiatives below.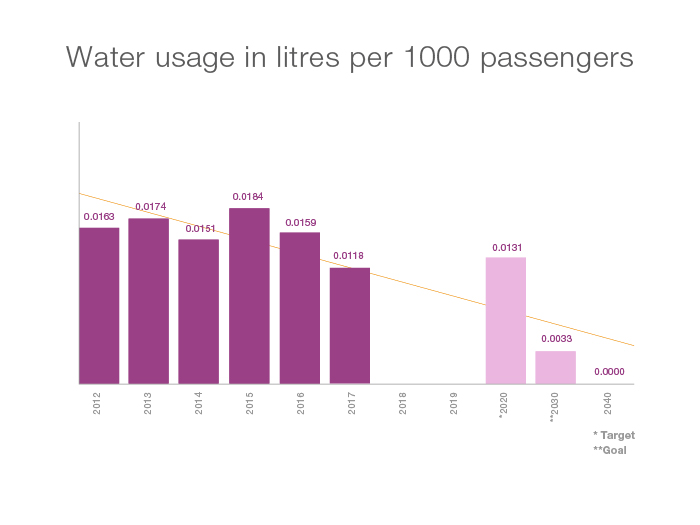 Fitting low-flow devices and water recycling systems
We are future-proofing facilities in our new infrastructure developments. This includes specifying low-flow fittings in all plans and designing a three-pipe system to use greywater (e.g. from handwashing) in amenities like toilets.
Detecting and fixing leaks
We actively monitor leaks in pipes and equipment and fix them as quickly as we can.

Harvesting rainwater
By harvesting rainwater we can reduce the amount of piped potable water we use. We currently harvest rainwater for our management offices, the domestic terminal and Pier A of our international terminal. We will expand these facilities as we continue to develop Pier B.

We can collect around 12,000m3 of rainwater each year. In coming years we will use this water in toilet cisterns and cooling towers for air conditioning systems.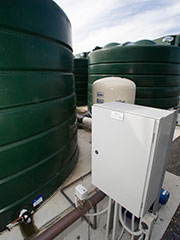 Recycling grey and black water
We are investigating an integrated approach to managing water and wastewater that will allow us to recycle both grey and black water.