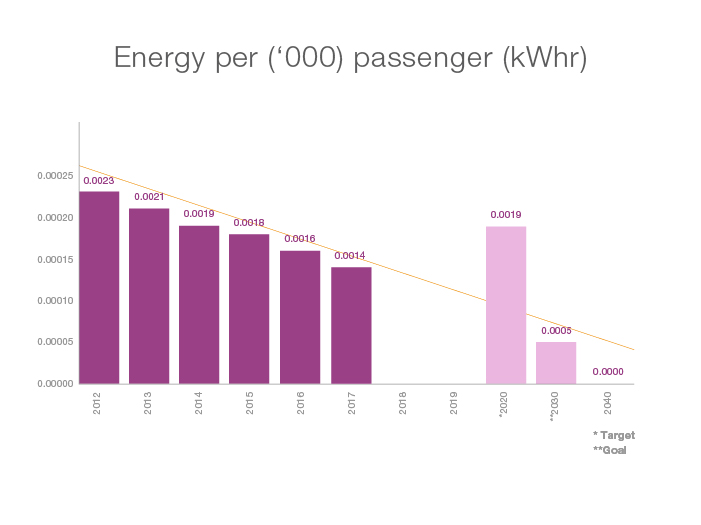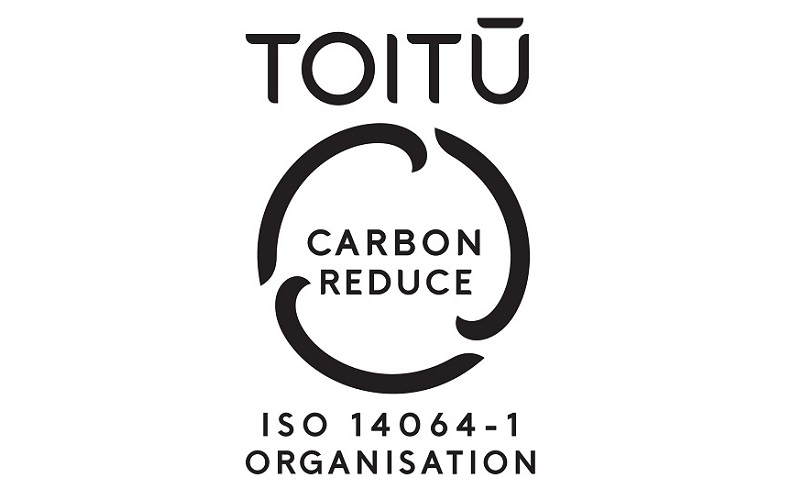 Reducing our climate change impacts
Heating and Cooling
A recently completed energy efficiency project concentrated on heating and cooling in the check-in area of the international terminal. The project saw the replacement of old and inefficient drives with the latest variable speed technology, linked to carbon dioxide sensors.
This means fans moving air around the check-in area have changed from being either fully on or fully off, to ramping up and down according to demand.
This provides an opportunity for electrical energy savings when cooling is required and gas savings when heating is required.
The project achieved verified electrical energy savings of 84% and gas savings of 56%.
That's a combined monthly energy saving of an amazing 62 per cent, 175,000KWh or $11,000.
LED Lighting and Smart Controls
In 2012 all the lights, some 750, were replaced in the check-in area of the international terminal. Replacements were highly efficient and dimmable and included a significant amount of light-emitting diodes (LED). This initiative has reduced the energy being consumed, on a square metre basis, by 50 per cent.
In addition the lights are connected to smart controls that mean they respond to light levels and occupancy and can be individually set to achieve the correct light levels for tasks while also minimising energy consumption. This pushes the savings up to over 70 per cent!
The same technology has been rolled out across the rest of the ground floor and the first floor departures area of the international terminal.
The LED lights include fittings and wall washes that are coloured to add to the ambience of the gateway to New Zealand!
Carbon Footprinting
We have measured and publicly disclosed our carbon footprint every year since 2007 through a voluntary global carbon reporting scheme called the Carbon Disclosure Project (CDP).
Since 2013 we have had our footprint externally audited and assured under the Carbon Emissions Management and Reduction Scheme (CEMARS) you can view our 2016 inventory and assurance certificate (see document downloads).
CEMARS also requires us to produce an annual inventory report and emissions management and reduction plan (see document downloads).
In 2017 we made a commitment to develop "science based targets" for our future carbon reductions. The science based targets initiative is a collaboration between CDP, UN Global Compact, World Resources Institute and WWF. More information can be found here.
View our emission inventory report
View or CEMARS assurance certificate
View our Emissions Management and Reduction Plan
Energy Management
Our energy management team has been working on energy efficiency projects for many years, but in 2103 we received assistance from the Government's Energy Efficiency and Conservation Authority, EECA, to help fund the preparation of a new energy plan.
This included the creation of a new energy policy and a three year plan that includes projects right across the airport that look at heating and cooling, interior and exterior lighting, street lights and more (see document downloads).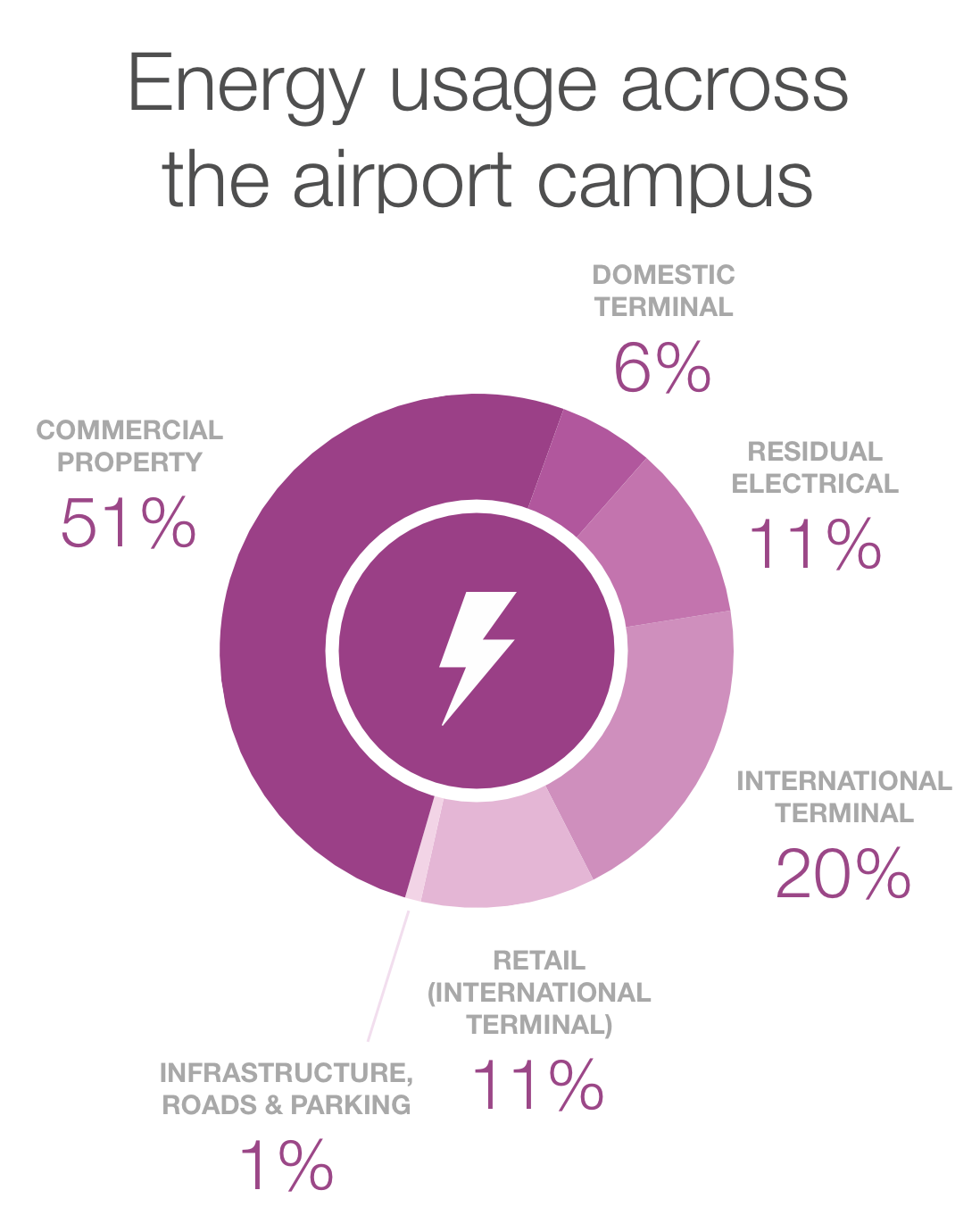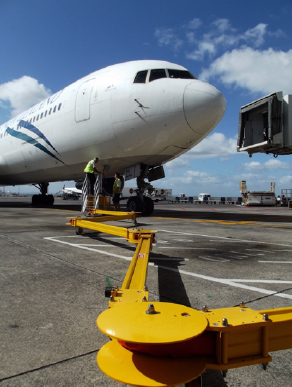 Working With Our Airline Partners
Ground power units are installed on our international aircraft gates which enable aircraft to plug into electricity whilst preparing for the next flight. This enables an auxiliary power unit on the aircraft to be switched off, saving fuel and reducing carbon emissions.
The ground power units are currently being upgraded with "crocodile arms" (see photo above) to increase their ease of use and overall utilisation.
The project will lead to significant fuel and carbon savings for the airlines at Auckland Airport.