In their sixth year, the Gold Medal Awards assist in growing spirited and healthy young Aucklanders by supporting sports and fitness communities as well as Marae across the region.
The grants help with the cost of uniforms, equipment, coaching and training, or travel needs for sporting events.
This year, the airport received many great applications from a wide variety of teams, clubs, schools and Marae across Auckland, 16 of which were chosen to share in the $30,000 fund.
2015 Recipients
Bairds Mainfreight Primary School will buy new uniforms for children competing in athletics, basketball, cricket, hockey, netball, rugby, rugby league, softball and touch.
De La Salle College will purchase garments for the U15A rugby team and coaching staff which will be used when representing out of school.
Onehunga High School will purchase a Crossfit frame to be used by the entire school and as part of specific training, sports teams and academy drill programmes.
South Auckland Middle School will purchase table tennis equipment and coaching support.
Te Kura Maori o Nga Tapuwae will purchase basic snorkeling gear to help with their Outdoor Education and PE programme.
LifeKidz Trust will purchase sporting equipment for the children in their after school and school holiday programme with special needs and disabilities.
Te Kura Kaupapa Maori a Rohe o Mangere will use the funding to go towards tracksuits and travel to and from the 2015 National Primary School Kapahaka Competitions.
Papatuanuku Kokiri Marae will use the funding to go towards weekly inter-marae Ki O Rahi tournaments, Ki O Rahi sets, uniforms and coaching.
Te Taimana Touch Rugby & Netball Club will use the funding to buy touch uniforms for U15/U13 and junior netball uniforms Yr 7, 8 & 9 and equipment.
Papatoetoe Olympic Weightlifting will purchase specific Olympic weightlifting equipment to assist members on their journey to represent NZ at the 2018 Commonwealth Games.
South Auckland Raiders Football will use funding to go towards transport for away games, helmets, jerseys, pads and game day consumables.
Manurewa Mets Softball will purchase uniforms and shirts for U13/U19 boys division that has seen much growth in the last 5 years.
Fernz Netball will use the funding to purchase full uniform for the team of 12 year old girls.
Papakura Junior Touch will purchase 10 sets of junior field safety flags.
Pakuranga Athletics, Junior Track and Field will use the funding to hire coaching services to help the 7 – 14 year olds with their sprints, hurdling and relay skills.
Fancy Footsteps Leisure Marching will use funding to go towards travel to and from the North Island Leisure Marchers display day.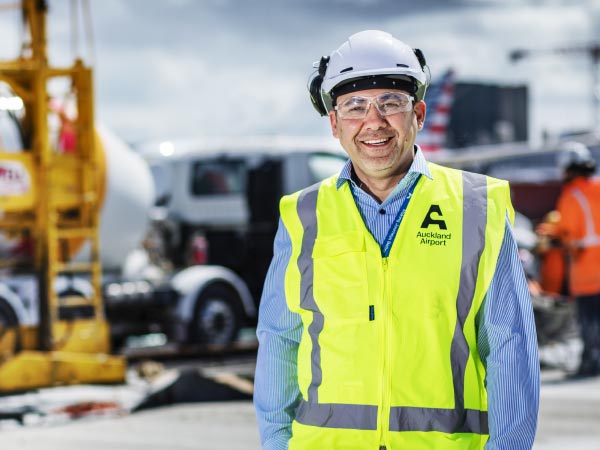 Interim Report
View Auckland Airport's Interim Report for the financial year to 31 December 2016
---
Find out more
Airport of the future
Auckland Airport is destined to grow quickly and we have developed a 30 year vision for it.
---
Find out more