The 'summer peak' is Auckland Airport's busiest travel period of the year.
December and January of each year are the busiest months of the year, particularly at the international terminal.
This year we are expecting around 170 international flights every day, with international passenger numbers expected to be approximately 6% higher than last summer. We are also expecting an average of around 38,000 passengers to use the international terminal on each of our ten busiest days this summer 2018/19, it's important that we provide travellers and employees with a safe, reliable transport network.
As the country's main gateway and a substantial, rapidly growing business and employment hub, Auckland Airport shapes the way the region grows.
To prepare for the 2018/19 summer peak, we have a suite of planned roading and transport initiatives to ensure that passengers, employees and freight all have reliable transport access to, from and around the airport to reach their destinations on time.
Other transport-related projects such as the upgrade of the Northern road network (Northern Network project) and the construction of two new carparks will help maintain capacity while new terminal infrastructure displaces existing parking over the next 12 months.
Auckland Airport has a suite of initiatives for 2018/19 summer peak. These initiatives will focus on three key aims:
1. Improve traffic volumes and flows in the airport precinct
Nixon Road Connection
The Nixon Road Connection is due to open in late 2018. It's a connection route that will allow vehicles to avoid the main airport precinct by connecting directly from State Highway 20A (north) to State Highway 20B (south).
Heavy Vehicle restriction
Auckland Airport will enforce a restriction on transiting Heavy Vehicles (weighing more than 3500 kilograms) driving or parking on George Bolt Memorial Drive and Tom Pearce Drive. Transiting Heavy Vehicles will need to use alternative routes prescribed by Auckland Airport and the National Road Carriers association or use the Nixon Road Connection to connect directly from SH20A to SH20B.
New Drop & Ride facility
This facility has the objective to reduce traffic volumes by '150 vehicles across a two-hour period'. Passengers can choose to be conveniently dropped at a designated area during peak traffic period before taking a short ride on a free bus to a terminal.


2. Better management of the transport network
New signal meters at Jimmy Ward Crescent and John Goulter Drive roundabouts.
The roundabout at the corner of Jimmy Ward and Tom Pearce Drive will have signal meters installed to help improve traffic flows at the airport precinct by late 2018. Signal meters will also be established at John Goulter Drive roundabout to ensure better management of the transport network by late 2018.
Integrated operating plan with ATOC, NZ Transport Agency and Auckland Transport
Auckland Airport has established an integrated operating plan with ATOC, NZ Transport Agency and Auckland Transport to ensure better network performance in the airport precinct during peak period.
A new Sky Bus
Sky Bus is working with Auckland Airport to provide a bus service exclusively for employees that work within the airport precinct.


3. Greater choice and flexibility around how people travel to/from the airport
Improved drop off and pick up zone at the Domestic Terminal.
The Domestic Terminal forecourt will have a new colour-coded drop-off/pick up zone with canopy shelters due for completion by Spring 2018.
Transit lane (T2)
A transit lane (T2 lane) has been established at Tom Pearce Drive. After an extensive trial period, it has been operating on a permanent basis from mid-2018 between 4pm-6pm on weekdays.
Skybus North Harbour Airport service
A new direct service between Auckland Airport and the North Harbour Auckland region. The new airport express service is serviced by a dedicated Airport fleet of buses inclusive of luggage racks, free Wifi and multi-lingual on-board announcements.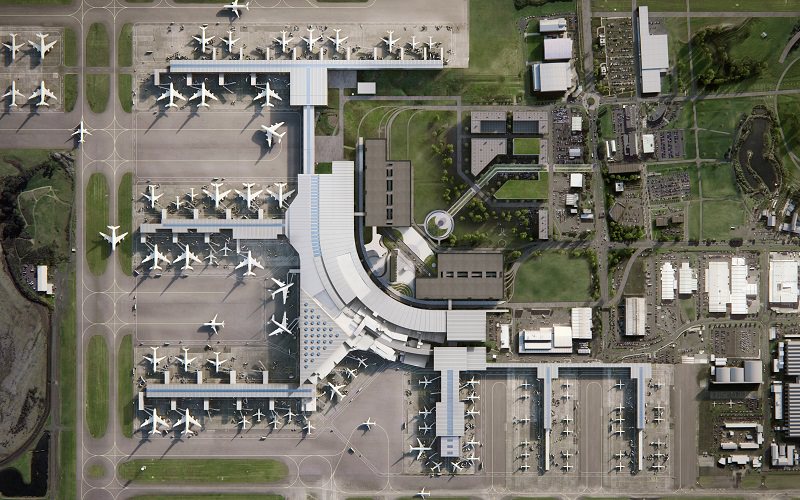 Latest updates
View the latest news and information about our growth and building the airport of the future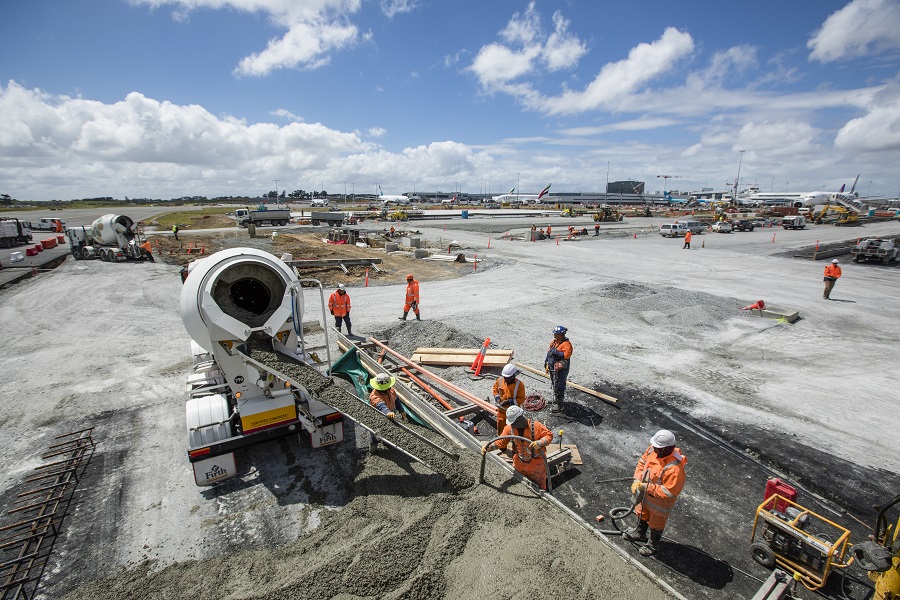 Building the future
Current projects as we build the airport of the future