The seven new ground transport initiatives will improve access to, from and around Auckland Airport for travellers, employees and freight during the summer peak, December 2018 and January 2019. These initiatives include:
Nixon Road Extension
The new extension on Nixon Road is now open. The route extends through the old Aviation Golf Course to connect with Jimmy Ward Crescent and Tom Pearce Drive in the south.
The new 920 metre route provides freight and motorists with a new, direct north (State Highway 20A) to south (State Highway 20B) connection at Nixon Road, enabling drivers to bypass the busy main intersection at George Bolt Memorial Drive and Tom Pearce Drive.
The new road can be used by transiting heavy vehicles, motorists and all airport precinct staff accessing staff car parking.
Restriction on transiting heavy vehicles
Auckland Airport is implementing a restriction on heavy vehicles (weighing more than 3500kg) transiting through the airport precinct from SH20A to SH20B to ease traffic congestion. Transiting heavy vehicles are those which use the airport precinct primarily as a thoroughfare.
Heavy Vehicles with a destination within the airport precinct are exempt from the restriction
Transiting heavy vehicle operators will be encouraged to use Altitude Drive when it opens
Signal meters at Jimmy Ward Crescent roundabout
We're introducing new signal meters at the Jimmy Ward Crescent roundabout to help better manage the flow of traffic in and out of the airport precinct.
Integrated operating plan with ATOC
An integrated operating plan with the Auckland Transport Operations Centre to oversee and better manage network operations.
Transit lane on Tom Pearce Drive
We're operating a transit lane (T2 lane) on Tom Pearce Drive to help improve journey times for vehicles and increase the frequency of buses servicing the airport precinct.
Public Transport travel rewards promotion
We're implementing a travel rewards promotion to encourage people working within the airport precinct to use public transport.
Upgrade of the domestic terminal forecourt
We're upgrading the domestic terminal forecourt to include a new colour coded pick-up/drop-off zone allowing travellers to be picked up conveniently and safely.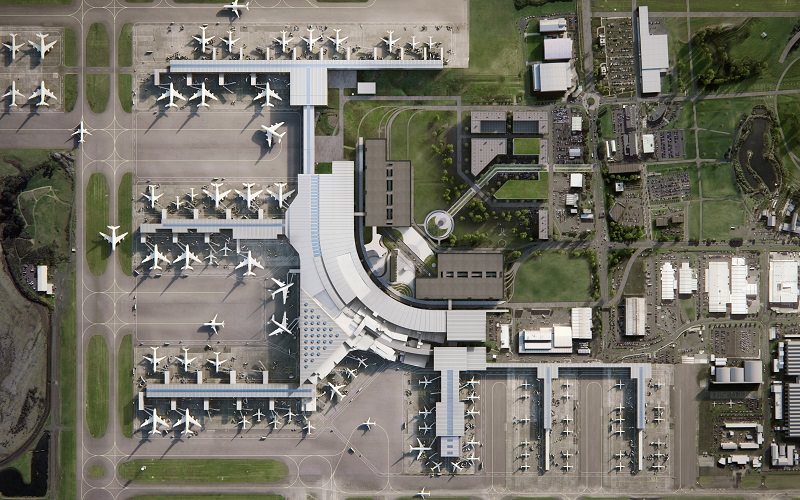 Latest updates
View the latest news and information about our growth and building the airport of the future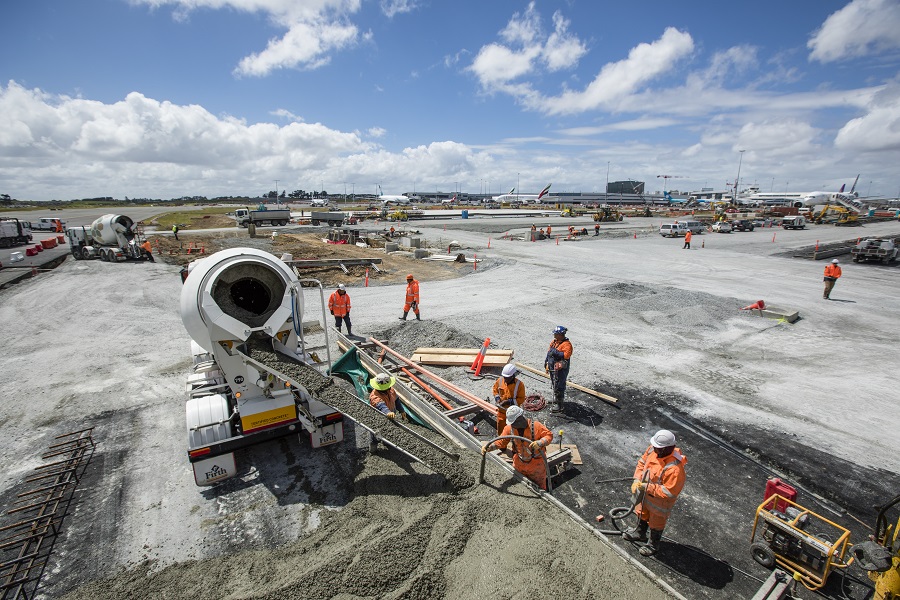 Building the future
Current projects as we build the airport of the future