Auckland Airport conducts all stage 1 driving exams using a computer based testing system.
Stage 1 airside driving permit examinations will be offered at our Airfield Operations Offices Monday to Friday from 7am to 3pm. There is no requirement to book an appointment time to sit an examination.
All required paperwork must be completed and checked by an Airfield Operations staff member before an applicant will be allowed to attempt an exam. Use this checklist to assist you.
Each applicant will be required to learn the airside driving rules and geography prior to sitting the exam. A copy of the latest Airside Driving and Vehicle Permit Rules and relevant airfield maps can be found here.
An exam result will of at least 27 out of 30 questions is required to pass. In addition to passing the exam, before an airside driving permit will be issued, applicants will be required to, log 10 hours practical driving on the airfield and complete the competency checklist on page 2 of the Airside Driving Permit Applicant Log form. A copy of the Airfield logbook will be supplied to applicants upon passing the exam.
If an applicant fails an exam the following stand down periods will apply:
| Number of time applicant has failed exam | Stand down period |
| --- | --- |
| Once | 1 calendar week |
| Twice | 2 calendar week |
| Third | Applican to see Airfield Operations Staff |
Airside Vehicle Permit
All vehicles that operate airside must have an airside vehicle permit (AVP).
For more information and conditions on applying for a vehicle permit please refer to the Airside Driving and Vehicle Permit Rules.
For the AVP to be issued, Auckland International Airport Ltd must receive a copy of an insurance form indicating a third party and a public liability each of NZ$20,000,000.
For more information please contact the Airfield Operations Team by phoning +64 9 255 9071 or email adp@aucklandairport.co.nz
NB- the Airfield Operations Team airside driving and vehicle permit office is only open:
Tuesday 8:30am to 4:30pm
Wednesday 8:30am to 4:30pm
Thursday 8:30am to 4:30pm
Airside Vehicle Escorting by Auckland Airport Company Procedures
No vehicle is permitted to drive in an Airside Area at the Airport unless appropriately authorised to do so, either because the driver holds an appropriate Airside Driving Permit (ADP) and an Airside Vehicle Permit (AVP) has been issued for the particular vehicle being driven, or the vehicle is escorted by a party authorised to provide an Airside escort service (such as Auckland Airport or AVSEC or the holder of an ADP as provided for in section 3.8 of the Airside Driving and Vehicle Permit Rules).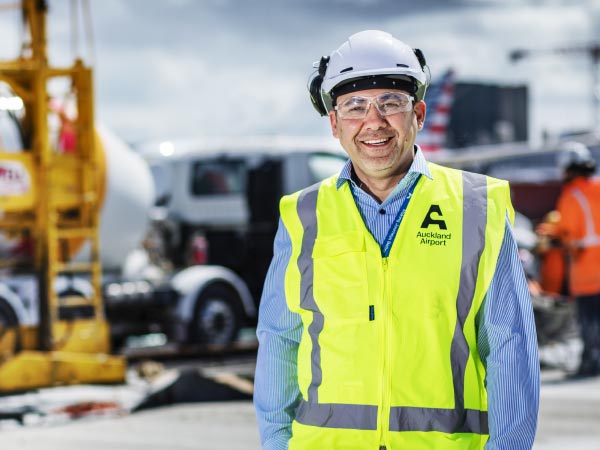 Interim Report
View Auckland Airport's Interim Report for the financial year to 31 December 2016
---
Find out more